Our Vision
Connect is committed to being a church of Jesus followers who are passionate about saving the lost, making and multiplying disciples and serving our community.
Our Mission
Connect Christian Church exists to "Connect People to Christ and Each Other." Everything we do within these walls and outside of them has this goal in mind. The best way to connect people to Christ is to be Jesus to everybody we meet.
Sunday Morning
Our Sunday Morning services provide opportunities to connect people to each other and to Christ while we share in a time of worship that inspires and challenges us to live and love as Jesus did.
Service times: 9:30 a.m. & 11:00 a.m. Location: 3101 Davidson Hwy, Concord, NC 28027 Get Directions
Discovery Cove is an environment created especially for Nursery (ages 3-12 months) through 3rd grade children. We love kids-more than that-we love to teach kids all about Jesus and how much He loves them. Teaching children biblical truths in a fun and interactive way is our purpose and our passion.
Club 45 is an environment designed for 4th & 5th graders. We know that pre-teens are full of energy, so that's why we use relevant lessons and do fun activities. Most of them are beginning a relationship with Christ and are trying to figure out who Jesus really is, so it's our desire to walk alongside parents to equip their children with what they need on their Christian walk.
Student Ministry (6th through 12th Grade) uses games, a live band, age appropriate Biblical messages and opportunities to grow in small groups. We also provide many opportunities throughout the year to serve in the church and community. Through fun, learning and service we connect teens to Christ and each other.
Connect Groups are the primary vehicles for living out the values we champion at Connect. Connect Groups are gatherings of adults pursuing spiritual and relational growth that witness to and serve the community.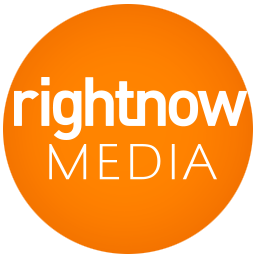 Have you heard about RightNow Media? It is a great study tool for church and for your own personal study time with the Lord. RightNow Media says, "We believe the mission of the church matters. And we want RightNow Media to serve you and everyone in your church. We're on your side. That's why launching is easy." Simply click here and discover thousands of studies and videos that will help you grow in your faith.
Connect has several ways you can give to God's work through your tithes and offerings. You can give by cash or check during our weekend services, you can mail a check to our offices, you can give electronically through SecureGive, you can have a deduction automatically taken from your checking or savings account, or use a giving kiosk in the lobby. For more information, please contact the office via 704.788.6315 or email the Finance Office.