Connect Groups are one place where we live out our Mission: connecting people to Christ and each other. These groups are gatherings of adults in the same stage of life or area of town or who have the same area of interest who meet regularly to pursue spiritual growth & relationships. Discover how a Connect Group can be a significant component to help you develop and make an impact where God has planted you!
If you are interested in joining a group, hosting a group in your home or leading a group, contact Bob Wallace.
What is Love in Action?
We have begun a new, service-based group at Connect! Love in Action is based on God's command found in 1 John 3:18: "Let us not love with words or tongue, but with actions and in truth." To serve God we must serve others! Love in Action will provide opportunities for individuals and families to serve with local organizations and on special projects within our community, for the purpose of meeting needs and encouraging others by demonstrating the love of Jesus. You can serve as much or as little as you want! Families welcome to serve together when appropriate for children. We are also looking for individuals willing to lead projects, so if you have a ministry that you are passionate about, we want to know!
How can I serve with Love in Action?
Please join our Facebook page to learn more and view our calendar of events. To stay connected as a group, we will have quarterly meetings where people can learn more about Love in Action, hear about upcoming service opportunities, and participate in a simple service project. Our next meeting will be on Tuesday, October 29th @ 6:30pm. We will do a service project after our meeting where we will assemble 100+ winter bags for the homeless. We need your help! If you would like to participate, please click here to sign up to donate items and plan to attend the meeting!
Please contact Angie Trapp or Kerri Corbitt with any questions.
Lead A Connect Group
Connect is about discipleship and we believe it happens best in community. Connect groups are the conduit for real discipleship, which includes real teaching.
Jesus was the greatest disciple-maker in history. There are three keys to His success:
Jesus was an intentional leader in every sense.
He did His disciple-making in a relational environment.
He created and followed a process that can be learned and repeated.
Disciple-makers lead by example and explain how one can grow in faith.
What if you could help more people discover Biblical teaching and enjoy that kind of laughing, caring, and growing through Connect Groups?
Consider being a disciple-maker by leading a Connect Group. If you are interested in leading a group, contact Bob Wallace.
For more information about our Connect Groups, check out our Connect Group FAQ Page.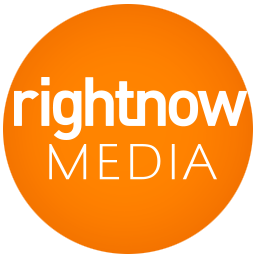 Have you heard about RightNow Media? It is a great study tool for a church and for your own personal study time with the Lord. RightNow Media says, "We believe the mission of the church matters. And we want RightNow Media to serve you and everyone in your church. We're on your side. That's why launching is easy." Simply click here and discover thousands of studies and videos that will help you grow in your faith.
Enter your address below to locate groups near you.
SaveSave
SaveSave
SaveSave
SaveSave
SaveSave
SaveSave